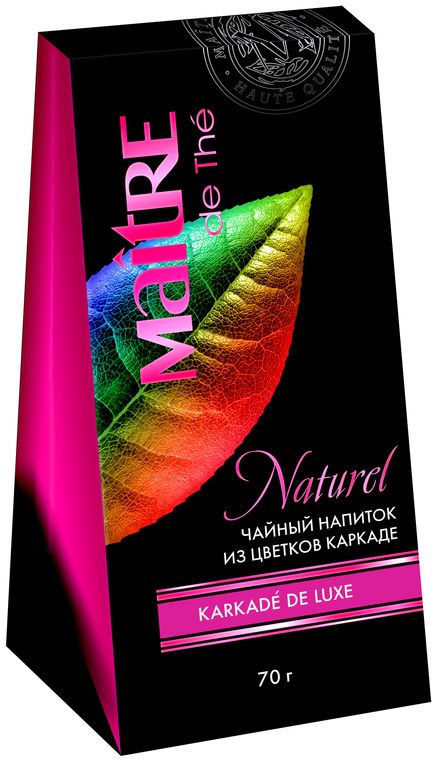 Karkade de Luxe
Sku: Karkade de Luxe .
We selected solid petals of  Hibiscus flowers. Infusion has  sour-sweet taste, transparent, thick crimson color. Hibiscus tea is a tisane or "herbal tea" consumed both hot and cold with ice  by people around the world. It does not contain caffeine.
Hot drink perfectly cool in the heat and the cold is ideal with sugar.In Egypt and Sudan, wedding celebrations are traditionally toasted with a glass of hibiscus tea. Health benefits: The effects of drinking hibiscus tea are comparable to blood-pressure medication.Preliminary study has shown that drinking hibiscus tea may lower blood presure in people with type 2 diabetes, or mild hypertension.

Barcode : 4607099097049
Weight: 70 g
Note
Product description
Karkade de Luxe
site matches the description
Karkade de Luxe
given in the data sheet manufacturer
Maitre
, produced in Russia.
hide
Last Updated: Sunday, 06 December 2020 03:42